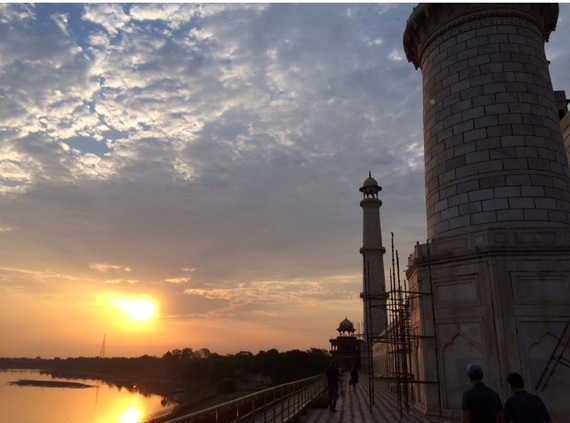 Lessons that travelling will teach you
To be more patient when things do not go as planned - and it happens on every trip. 
To leave your comfort zone. It's exhilarating to forget what's familiar for a bit and expand your horizons.
To be more curious. Being in new territory will probe new ideas and curiosities.
To appreciate other cultures. 
To live simply. You can survive with very, very little.
To make friends with strangers as travelling make you desperate for human interaction.
...but to also embrace your solo travel experience.  You will come home with a new sense of independence.
To try new things as what you do at home doesn't always work when you travel.

To think creatively. Sometimes it takes a little thinking outside of the box to get by.

To find beauty in small things that you did not notice before you started your trip, like a home-cooked meal.