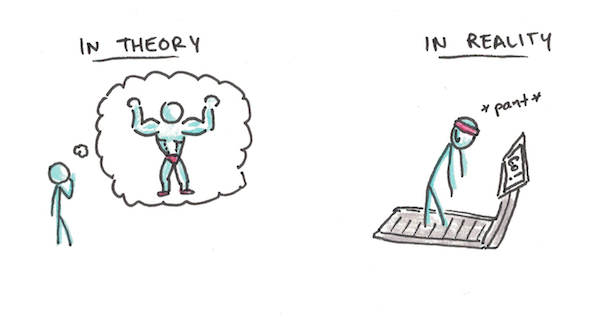 Daydreams and Reality
We have two characteristic modes of viewing things—an abstract (or far-mode) and a concrete (or near-mode) view.
Because of the two modes, many big goals have a far-near incompatibility that can make it difficult to take action on. The person who dreams up the goal is different from the one who executes it.