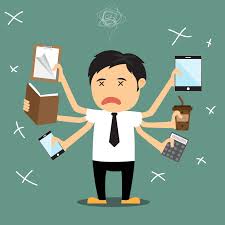 Myth #1: Multitasking Makes You Efficient
While multitasking your brain needs to do goal shifting and rule activation (turning off rules for one task and turning on rules for another).
Switching tasks always carries a cost in terms of time and mental energy. And although the cost in time is short we switch so often that it stacks up and can consume up to 40% of your time.