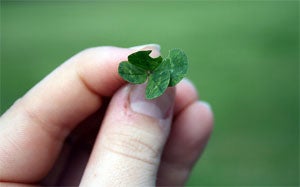 How to Fabricate Beginner's Luck
Don't apply the same experience to anything new. In every situation, consider what you've seen before and what's different.
Consider crazy ideas and strategies even if you are sure they will not work.
If you have an idea you really like but are afraid to try it, you probably have a unique idea that could be worth the risk.
Listen to your gut instead of your brain when you are over-thinking. Consider your options when you are under-thinking.
Think with a beginners-mind. Consider the the problem from the perspective of a novice.