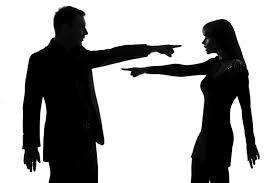 Don't play the blame game
Blame is nothing but an easy way out of taking responsibility for your own outcomes. It's a lot easier to point a finger at someone or something else instead of looking within yourself. 
Blame is not constructive; it does not help you or anyone else.