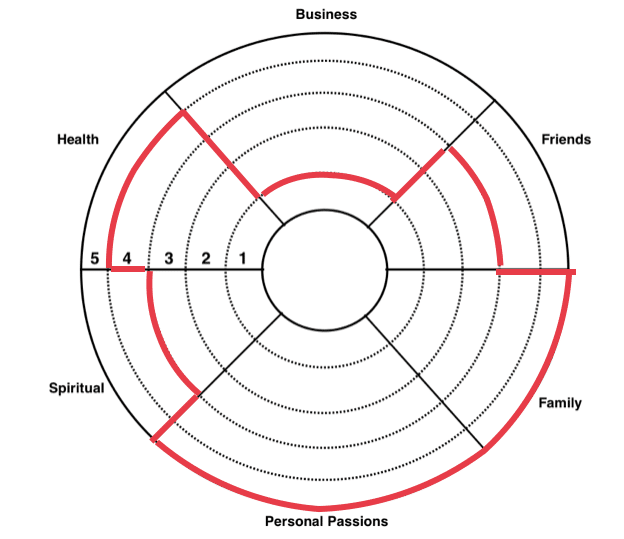 #1. Find Your Emotional Temperature
Rate these areas of your life on a scale from 1 to 5 and plot it on your Goal Wheel. (1 being extremely dissatisfied, 5 being extremely satisfied)
Business: How do you feel about your work, career or business effectiveness and success?
Friends:How is your social life? Your friendships and support system?
Family: How are your personal relationships? Your partner or spouse?
Personal Passions: Do you have personal passion projects, hobbies, or fun activities that fulfil you?
Spiritual: You can interpret this one any way you like. It could be your faith, mental health, personal journeys or mindset.
Health: Are you happy with your physical health and wellness?