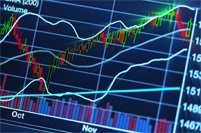 How stock markets work
A stock market is simply a place where buyers and sellers meet to sell shares.
A share is a divided-up unit of the value of a company.

Shares exist to boost profits of firms to turn a business into a financial success.
Enter a stock market: in return for your cash, a business offers you a share in its future – so you essentially own a tiny slice of that company and become a 'shareholder'.
This slice of the company you own can then be traded with anyone who wants to buy it.