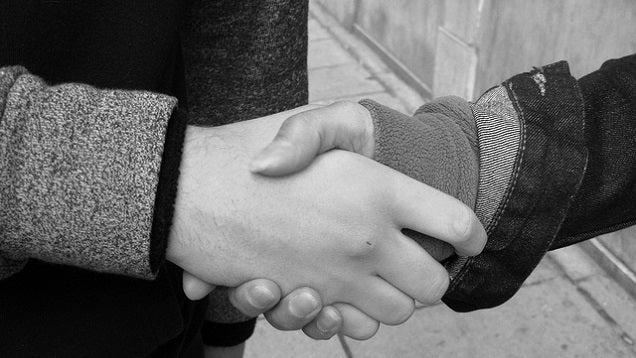 A Simple Touch Can Go A Long Way
Touchis a physical way ofindicating acceptanceand if properly timed itcan be very charming. 
There's nothing wrong with a handshake when you introduce yourself, but beyond that, don't abuse touch. Stick to safe zones like the outside of the arm and upper back, and when in doubt, just stick to those handshakes.