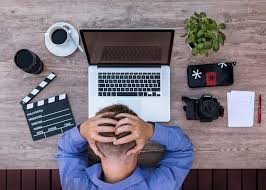 Frustration From Getting Nowhere
If your head hurts from trying to solve issues, take a small break. Doing this can reset your mind and clear the mental blocksthat have been building throughout the day.
Walk away from the situation for a minimum of 10 minutes and close your eyes. Start relaxing your muscles from forehead to feet. Picture yourself somewhere else.