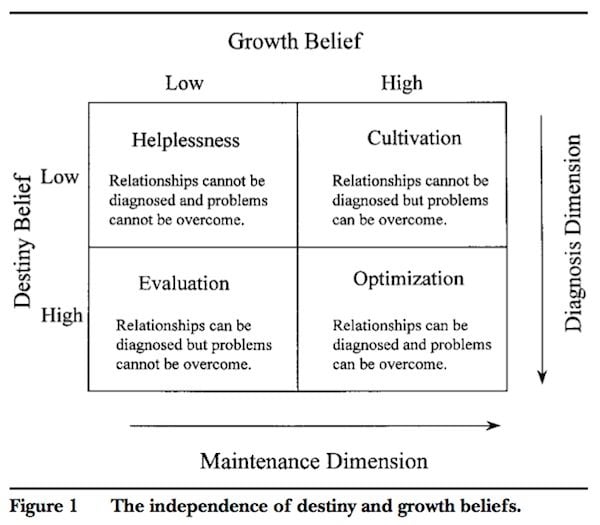 Destiny beliefs vs. growth beliefs
Destiny Beliefs: I am destined to be with a specific person. I have a soulmate. 
Growth Beliefs: Relationships progress slowly and we grow to fit together. Relationships take effort. You can build love.
People who believe in soulmates are more likely to break up and have difficult relationships because they look for the 'perfect' person instead of working on a relationship and growing together.