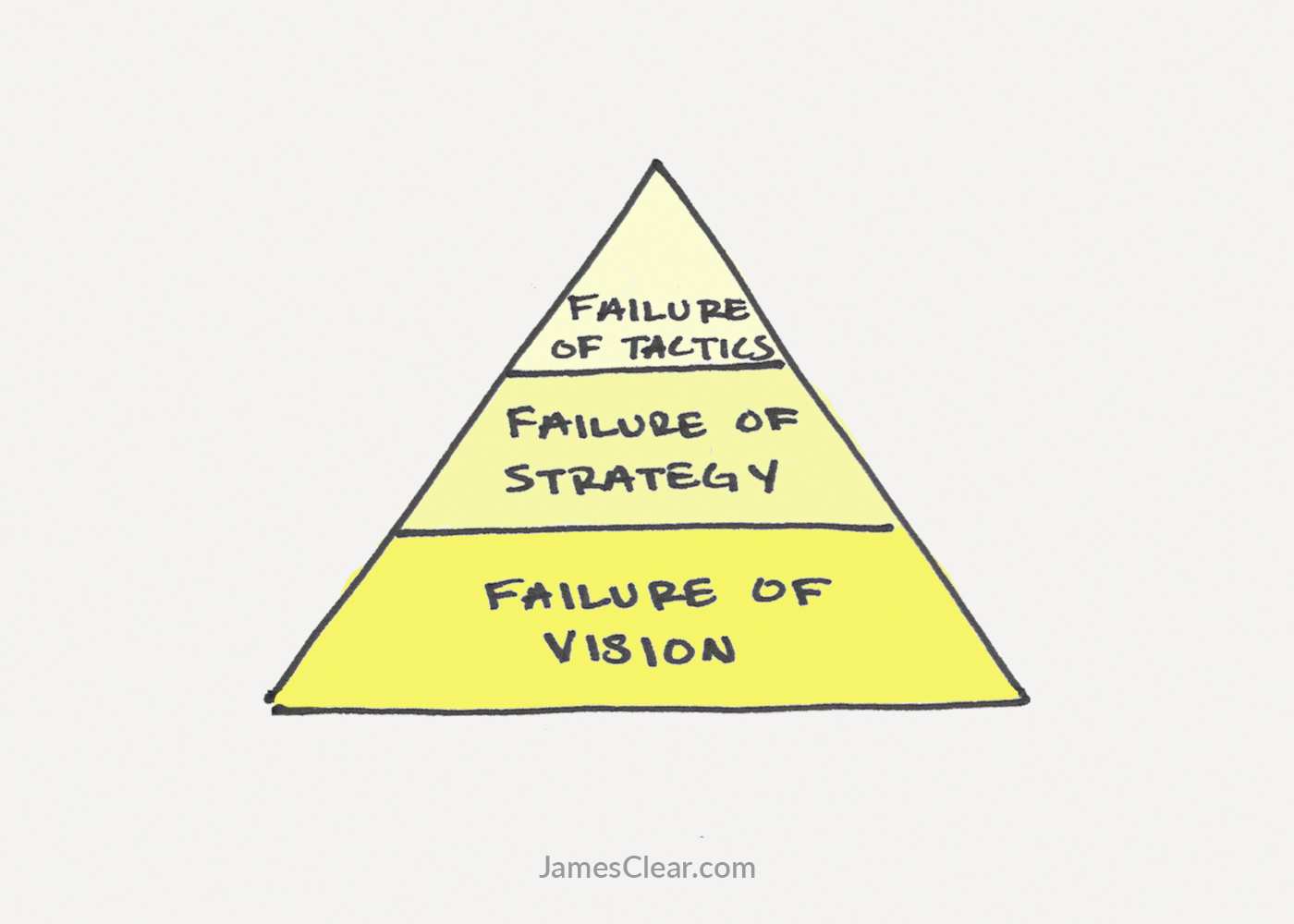 The 3 Stages of Failure
Failure of Tactics -  the HOW mistakes: failure to execute on a good plan and a clear vision.

Failure of Strategy - the WHAT mistakes:  when you follow a strategy that fails to deliver the results you want.

Failure of Vision- the WHY mistakes:  failing to understand why you do the things you do.