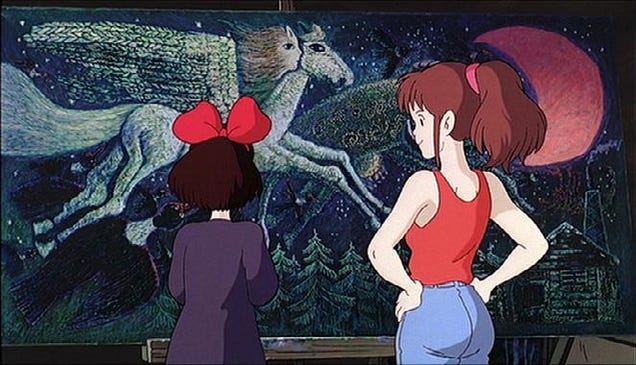 Doing What You Love Is A Process
Kiki goes out on her own, and the only thing she really knows how to do is flying. At some point, she loses that ability and cannot think of what to do. Eventually, the magic of flying comes back to her at a crucial moment.
Everyone has a creative block at times. Sitting back and taking it easy for a time before getting back can help to overcome that.