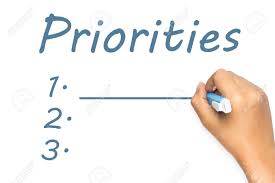 Writing And Priorities
If you feel too overwhelmed for writing, list your goals in order of importance. Maybe writing is not your top goal and you are wasting energy thinking you should do it because you haven't realized it.
If writing is near the top of your list, you need to decide what else can be let go. Get clear on your focus, say no to the things that are less important, and then follow through.