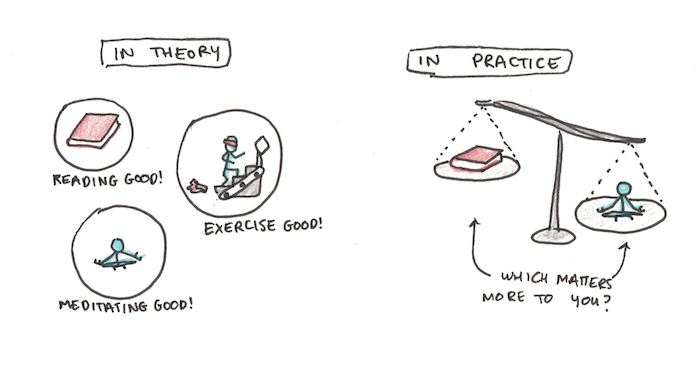 Hidden contradictions of life advice
In practice, adding too many suggestions for living well will create a conflict with each other. 
Suggestions are almost always given on their own, without including a wider context. You can read about why exercise, reading or meditating are good on their own, but rarely find information about how they trade-off against each other.