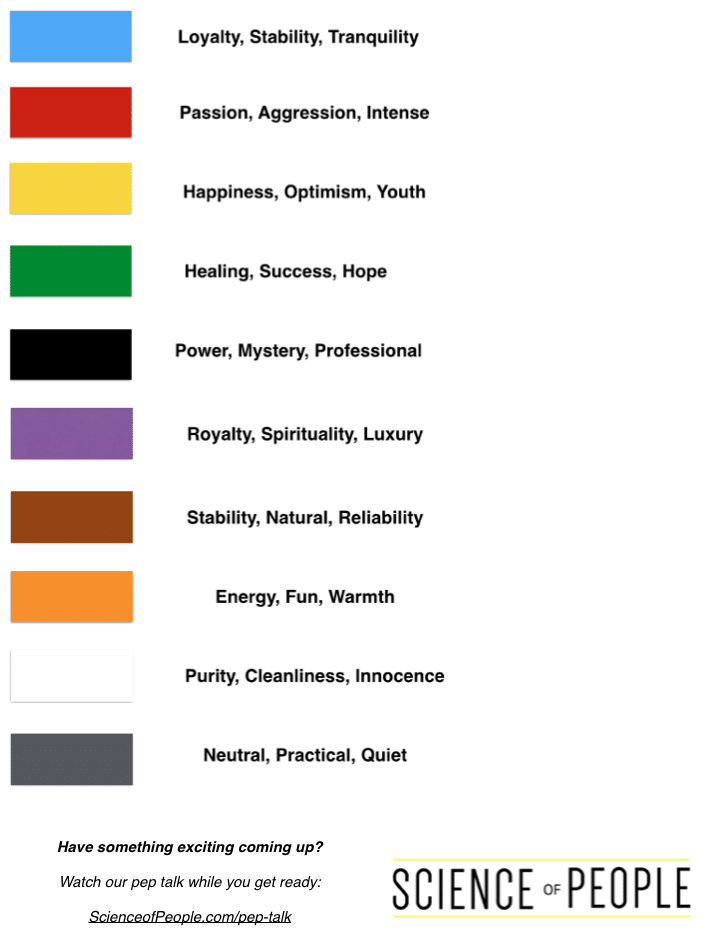 Color Suggestions
Desktop: Green, as it is the bit is restful for eyes and produces the least amount of eyestrain.
Work Out Clothes: Orange, the color of stimulation and enthusiasm. 
Women's Dating Clothing: Red, the color of passion and gets blood pumping.
Men's Dating Clothing: Blue to communicate stability and calmness.
To Look Aggressive: Black, as research correlates it with higher levels of aggression on sports teams that use it.
Office Walls: Blue and Green.Blue can lower heart rates and green reduces anxiety and is associated with money.
Work Clothing: Not grey, as it inspires people to be passive, uninvolved and have a lack of energy.