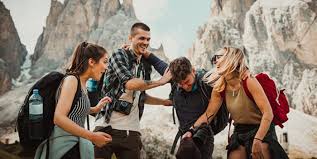 Explore and Have Fun
When you're ready to authentically have fun again, get your friends together and go out. Do something that makes you smile, laugh and feel good inside.
Try something new and exciting that you always wanted to do alone
Spend quality time with your friends and family
Reconnect with long-lost friends
Explore and develop new habits.