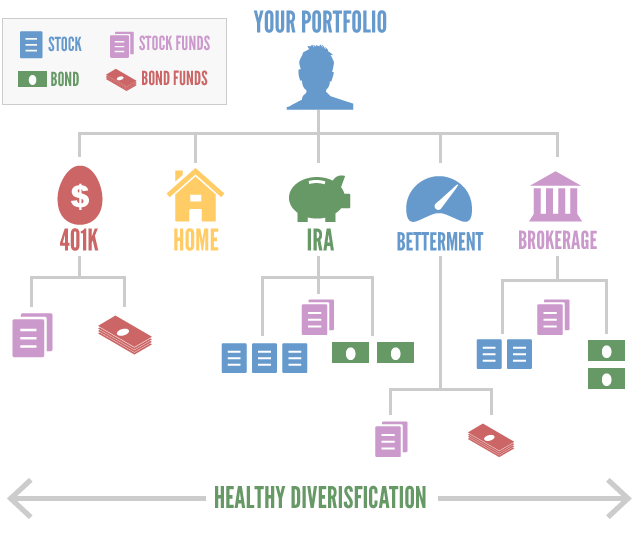 Portfolio and Diversification
Your portfolio reflects your long-term wealth building investment strategy – not the short term. It includes everything you own. Your retirement accounts, your investment accounts, even your home are types of investments.
Diversification is a way to describe owning multiple types of investment assets. Diversification is smart because you both protect yourself from failure and position yourself to take advantage of multiple robust methods for building wealth.