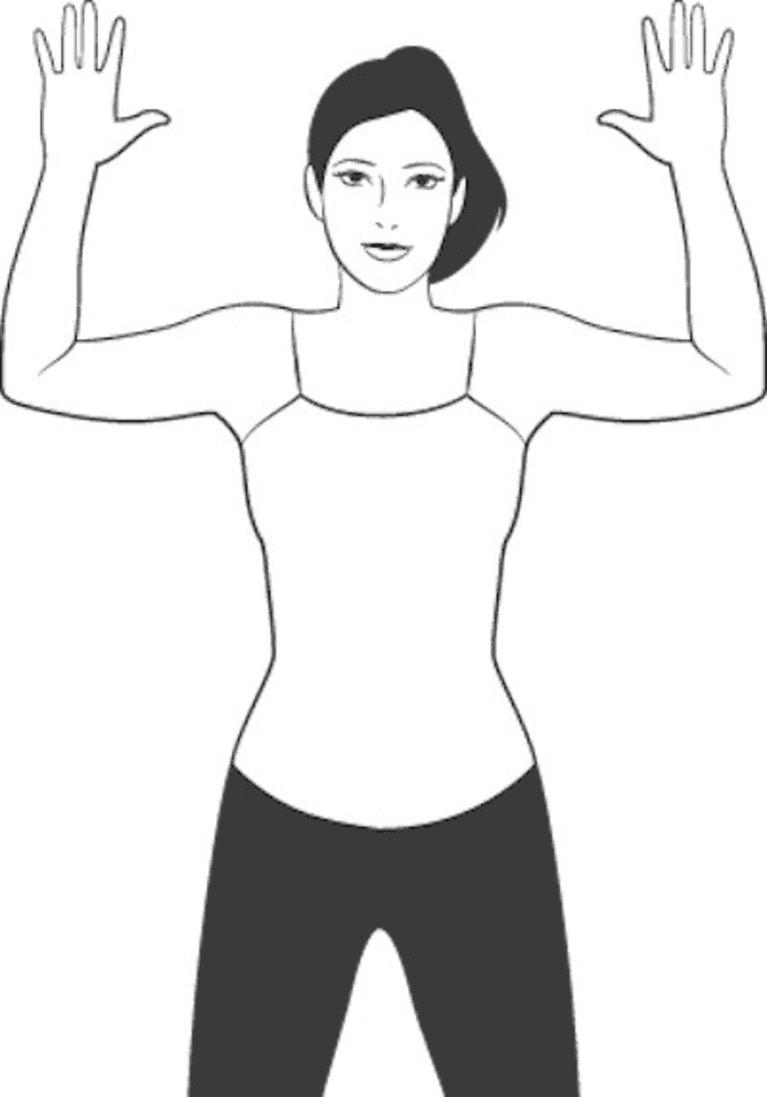 The Wall Angel Stretch
Stand with your back against a flat wall with your feet about four inches from the base. Maintain a slight bend in your knees. 
Bring your arms up with elbows bent so your upper arms are parallel to the floor and squeeze your shoulder blades together, forming a letter "W". Hold for 3 seconds.
Straighten your elbows to raise your arms up to form the letter "Y." Repeat this 10 times, starting at "W," holding for 3 seconds and then raising your arms into a "Y." Do 2-3 sets.