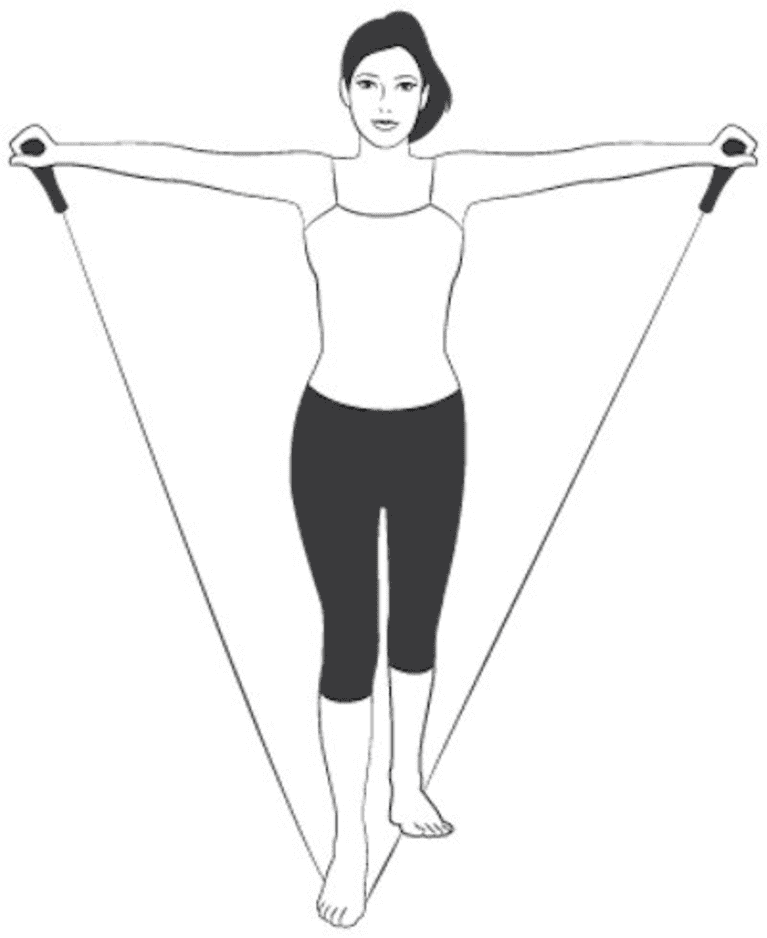 The V-Move
You need the resistance band to do the following:
While standing, stagger your feet so one is slightly behind the other.
Grasp the handles, or the ends, of the resistance band and lift your arms upward and slightly outward away from your body about 30 degrees.
Keep a slight bend in your elbows. Stop at shoulder level; hold and return.
Make sure to keep your shoulder blades down and back straight.
Repeat this exercise for 2 minutes each day, five days a week.