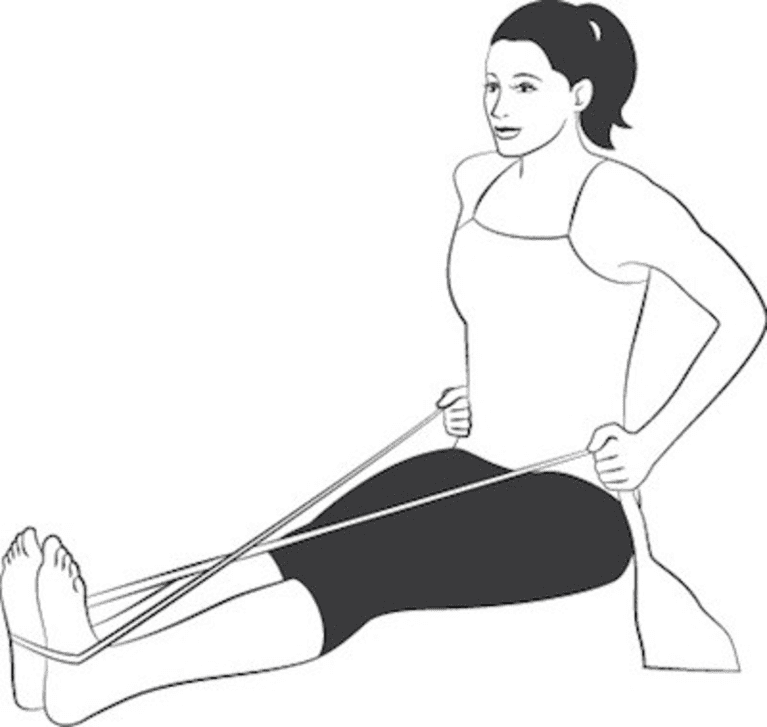 The X-Move
You need the resistance band to do the following:
Sit on the floor with your legs extended forward.
Place the middle of the resistance band around the bottom of your feet and cross one side over the other to form an "X".
Grasp the ends of the band with your arms extended in front of you.
Pull the ends of the band toward your hips, bending your elbows so they point backward.
Hold and slowly return. Do 8-12 repetitions for three sets.