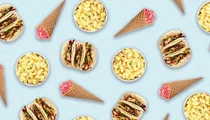 Eating Distract from Emotions
We oftenassociate eating with relief or even excitement, and it's only natural that we'd reach for those same feelings when we're worried or sad.
Events don't have a meaning; we give them a meaning. The meaning of eating is, 'I'm going to be happy. I'm not going to be in emotional discomfort. I'll have this wonderful experience.