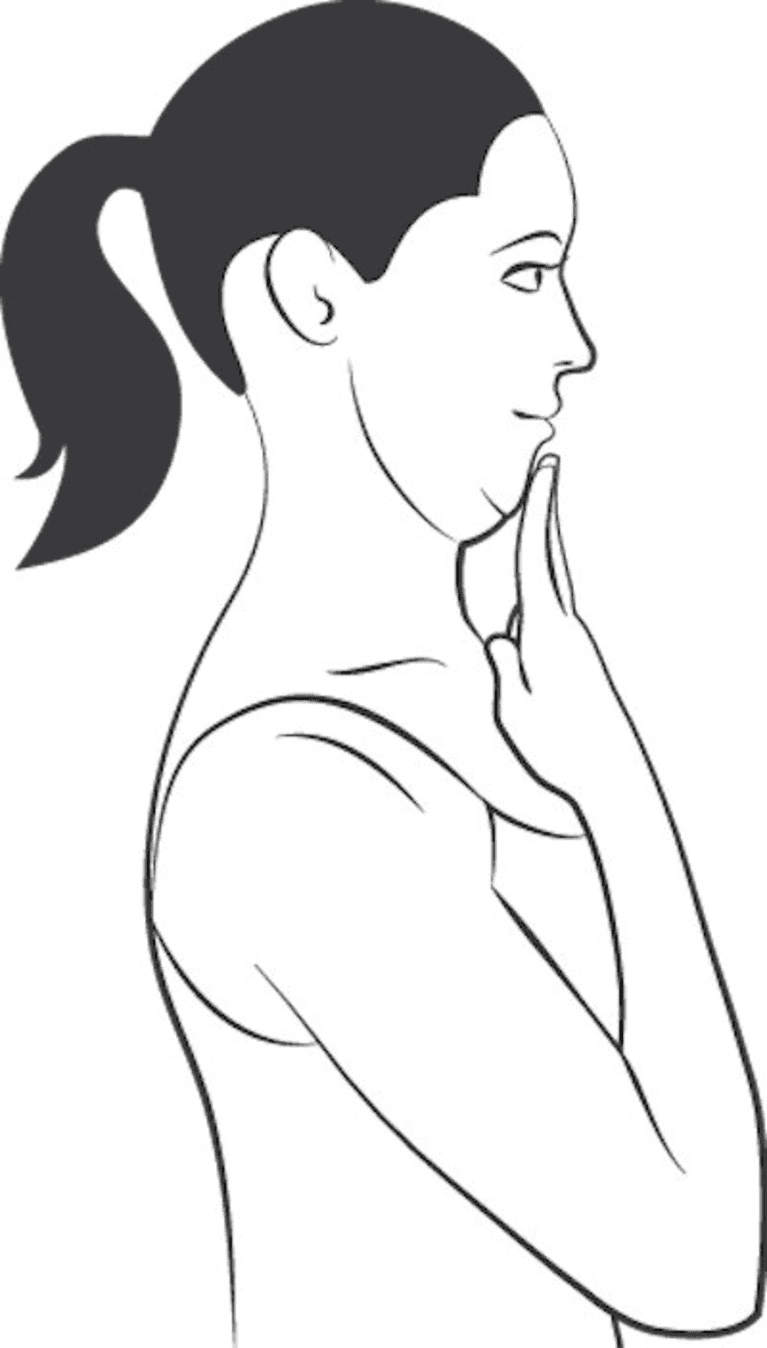 The Chin Tuck Stretch
Sitting or standing, roll your shoulders back and down.
While looking straight ahead, place two fingers on your chin, slightly tuck your chin and move your head back .
Hold for 3-5 seconds and then release.
Repeat 10 times.
Tip: The more of a double chin you create, the better the results.