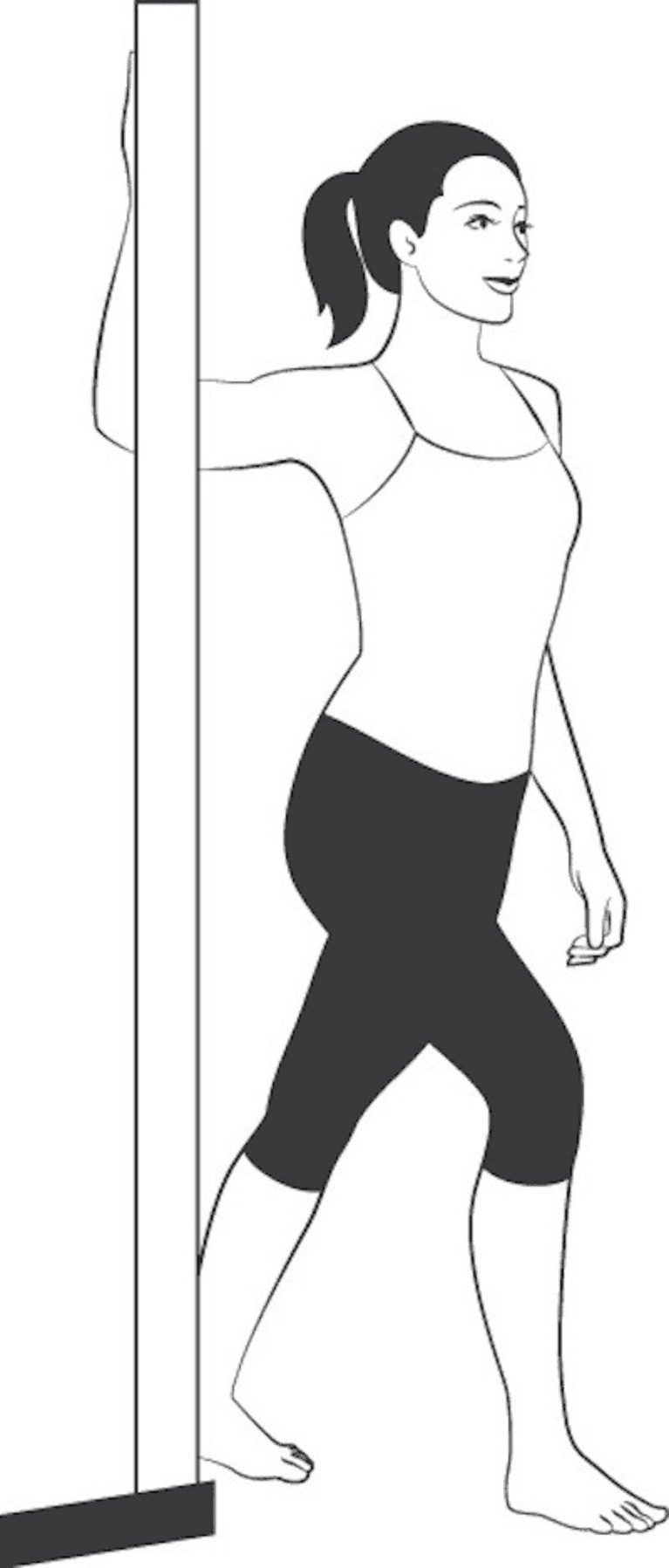 Doorway Stretch
Standing in a doorway, lift your arm so it's parallel to the floor.
Bend at the elbow so your fingers point toward the ceiling.
Place your hand on the doorjamb.
Slowly lean into your raised arm and push against the doorjamb for 7-10 seconds.
Relax the pressure and then press your arm against the doorjamb again, this time coming into a slight lunge with your legs so your chest moves forward past the doorjamb for 7-10 seconds.
Repeat this stretch two to three times on each side.