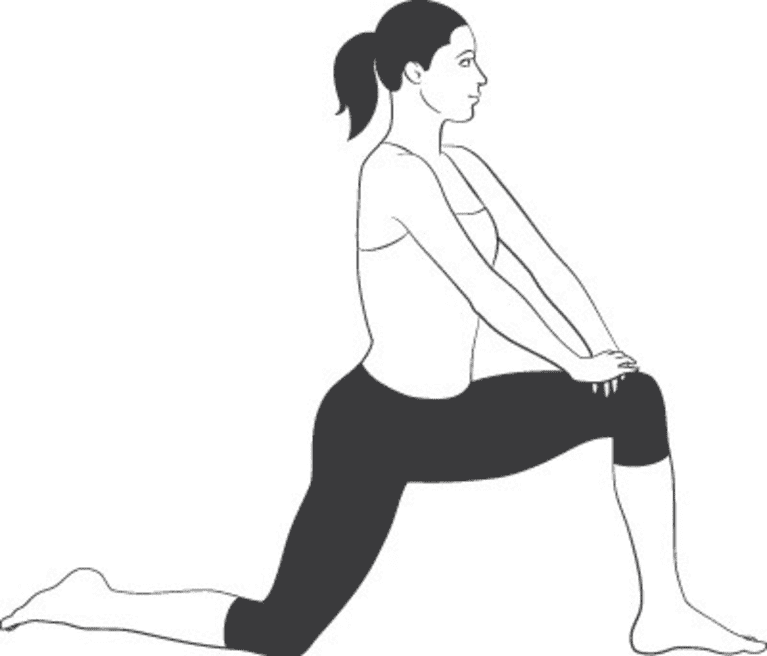 Hip Flexor Stretch
Kneel onto your right knee with toes down.
Place your left foot flat on the floor in front of you.
Place both hands on your left thigh.
Press your hips forward until you feel a good stretch in the hip flexors.
Contract your abdominals and slightly tilt your pelvis back while keeping your chin parallel to the floor.
Hold this pose for 20-30 seconds, and then switch sides.