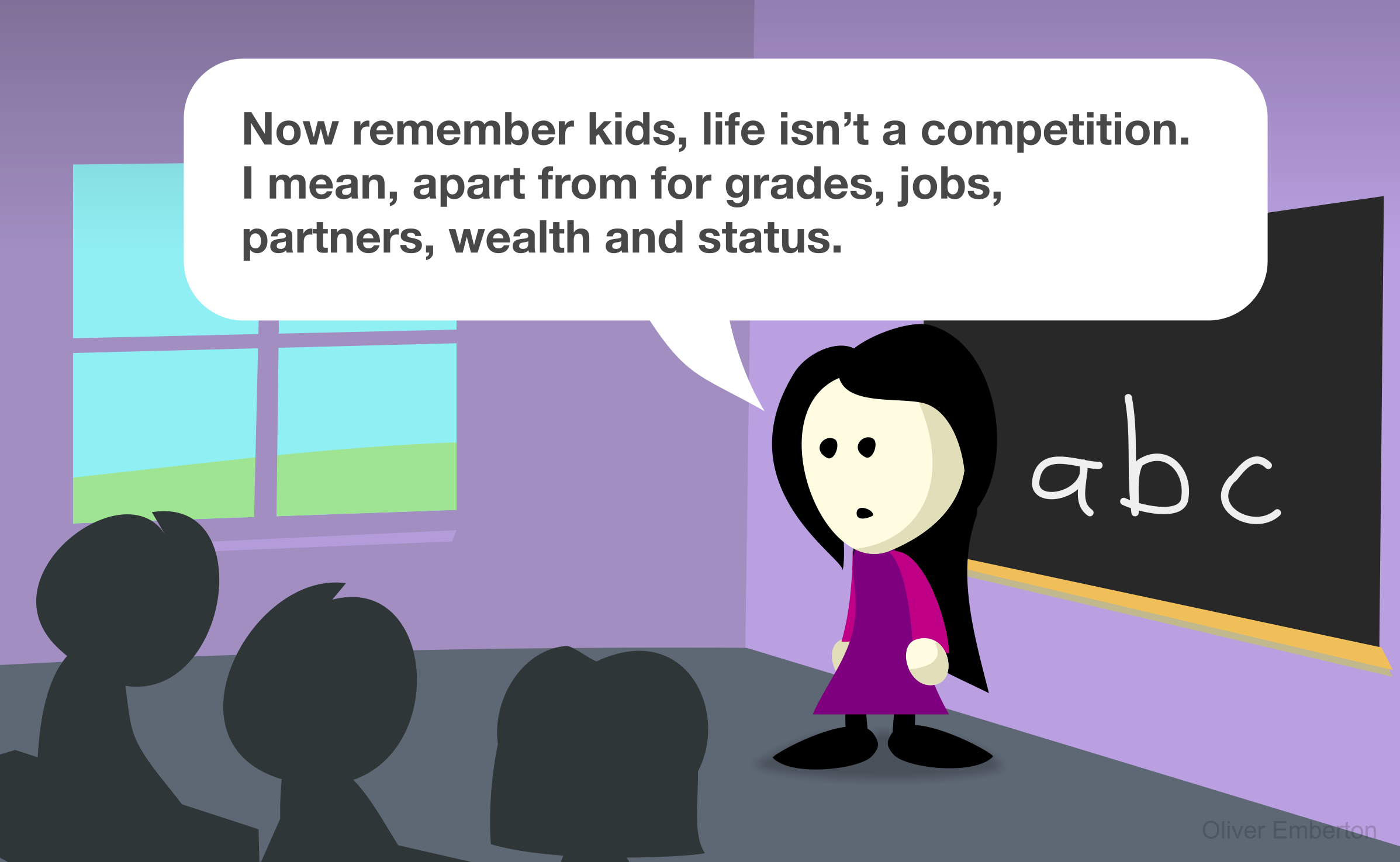 Life is a competition
We are all in competition, even if we prefer to discount it. Our achievements are only evident relative to others. You swam further, dance better, or got more Facebook Likes. 
We should recognize that there is competition going on. People interview to win jobs. And the best is only available to those who are willing to compete and fight for it.